Nature Preschool at YMCA Camp Minikani is a unique nature preschool enrichment program that provides young children with an immersive experience into the wonders of nature.  Children experience outdoor adventures with fun, hands on experiences designed to connect them to nature while encouraging curiosity and excitement. Children will spend the majority of class time outside engaging in experiential learning and guided discovery. In this nurturing and safe environment, they'll become more aware of the world around them and appreciate it as a precious natural resource.
Ages:  3-5 years (Children must be fully toilet trained)
Dates: Monday – Friday from September – June (Typically follows the Germantown school calendar)
Time: 8:15am-12:30pm
Location: Camp Minikani – 875 Amy Belle Rd., Hubertus, WI
Fee: One time registration fee of $50, plus weekly fee:

5 days per week – $119/per week
3 days per week – $89/per week
2 days per week – $66/per week
*Due to COVID-19, we currently gauging interest and compiling a waiting list for enrollment at this location for the remainder of the 2020-2021 school year. Please contact information Christine Larson Salerno at 414-357-1901 or clarson@ymcamke.org to be added to this list and you will be contacted should we reopen later in the current school year.
 Registration is underway for the 2021-2022 school year. Refer to the Nature Preschool Parent Handbook & Registration Materials to register or contact Christine Larson Salerno at 414-357-1901 or clarson@ymcamke.org.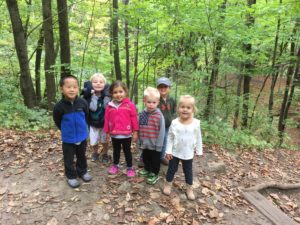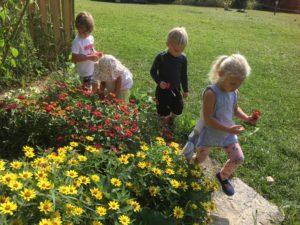 For more information or to register for Nature Preschool, please contact Christine Larson Salerno at (414) 357-1901 or via email at clarson@ymcamke.org.
To access registration materials along with our parent handbook, please click on the link below.
More Info