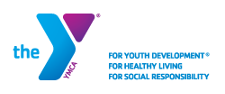 Please click on the buttons below to register for YMCA group exercise classes or YMCA programs.
Refresh Reopening Group Exercise Sign Up
Registration is required to attend all group exercise classes. No walk-ins will be accepted. Class registration is restricted to active members of the YMCA of Metropolitan Milwaukee.  Membership staff will not be able to register participants for programming. Classes will be open and available for registration 48 hours prior to the start of class and close 30 minutes prior to the start of class.
LIABILITY:
I understand the physical activities which I may participate in at the Y include, but may not be limited to, swimming, running, strength training, fitness classes, racquetball and basketball, as well as the use of sauna, steam room, and whirlpool facilities.  I agree to assume all liability and release the Y from any liability for the risk of injury, illness or death on account of my presence in a Y facility or on account of my involvement in any activity at a Y facility, whether caused by negligence of the Y or another person on the premises or at the sponsored activity.
PHOTOS/TALENT RELEASE:
I hereby irrevocably release, consent and allow the YMCA of Metropolitan Milwaukee and its agents to use my photograph/likeness/voice, as it pertains to my participation with the Y, in any manner for promotional efforts without expectation of any reimbursement in connection with its use.
PAYMENT OPTIONS AND TERMS:
My Y membership will be regarded as continuous until the time that I decide to terminate.  I agree that if for any reason I wish to change or terminate my membership, I must give the Y written notice 30 business days in advance of my EFT date.  I am responsible for payment of draft if 30 days notice is not received.  I understand that the Y reserves the right to adjust membership rates as necessary, which I agree to pay upon at least 30 days advance notice.  A return item charge will be applied to bounced checks and declined EFT payments.  I understand I am responsible for updating my contact information with the Y.
By continuing with program registration, you are agreeing to abide by these terms and conditions.
Questions??
For instructions on how to register for programs online, please click here.  For questions about registration, please contact one of our branches, or call our association office Monday through Friday from 8am to 5pm at 414.224.9622. Or provide your name, phone number and question or comment in an email to ymember@ymcamke.org, and we'll promptly reply.