At the Y, we know that one size doesn't fit all. That goes for Y memberships too. Everyone is welcome at the Y. To help meet the varying needs of our members and our community, we offer several categories of membership at each of our four locations.
Membership Categories & Rates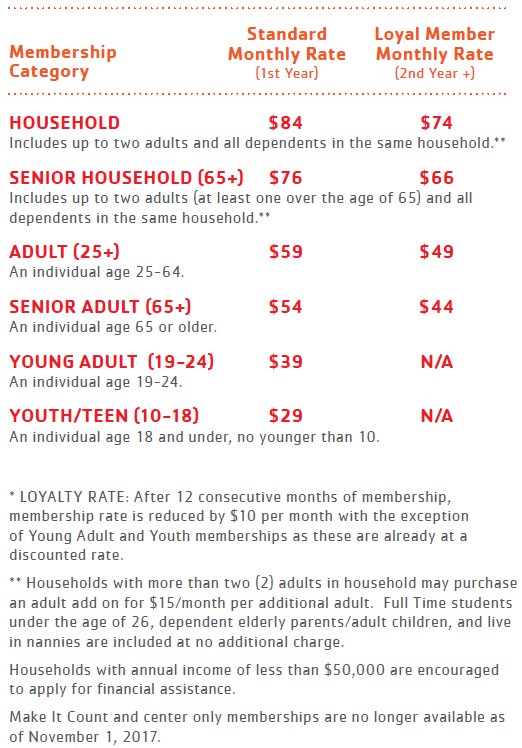 JOIN TODAY
For additional membership information, to schedule a tour, or to join the Y, call or stop by one of our YMCA of Metropolitan Milwaukee locations. We're open 7 days a week.
The Y helps me maintain a healthy lifestyle while being a single mother. I'm able participate in a variety of exercise programs, knowing my child is being watched by passionate, trustworthy staff members. By utilizing the many resources offered by the Y, I've transformed my life and outlook. I lost over 120 lbs and I couldn't have done it without the support of the Y.