The YMCA MAKES a difference in 10,000 communities, Watch the video below to find out how we serve Milwaukee:

When our communities are strong, our country is strong. But right now, the bonds that hold us together are fraying and we need a place to make them whole. In over 10,000 communities across the country, the Y is that place. It fills the gaps, bridges our divides, and gives us common ground to stand on. Learn more about the Y's commitment to uniting, supporting and celebrating "Us."
More Info
join us for a halloween hullabaloo
at the rite-hite family ymca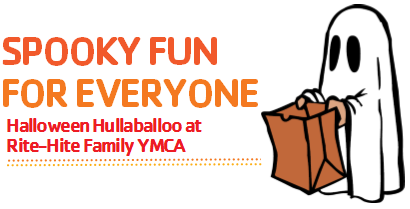 Join us  on Friday, October 20 from 6-8pm, for a not-so-scary good time at our Halloween Hullaballoo! Come dressed in your best costume and enjoy games for the entire family, crafts, trick or treating, a bounce house and MUCH MORE! Registration is required, as space is limited.
More Info