The YMCA MAKES a difference in 10,000 communities, Watch the video below to find out how we serve Milwaukee:

When our communities are strong, our country is strong. But right now, the bonds that hold us together are fraying and we need a place to make them whole. In over 10,000 communities across the country, the Y is that place. It fills the gaps, bridges our divides, and gives us common ground to stand on. Learn more about the Y's commitment to uniting, supporting and celebrating "Us."
More Info
oUr winter-spring 2018 program guide is now available online & in centers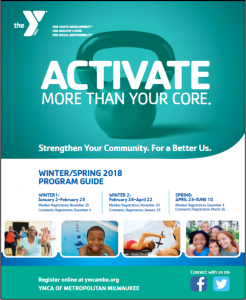 Member registration for our Winter-Spring 2018 programs opens Monday, November 20! Try a class at the Y! It's a great way to learn something new, achieve your fitness goals, and meet new people. Plus, our program lineup has something for everyone – fitness, sports, swim and more!
More Info
Calling Youth Ages 5-18, Enter the
MLK Spoken Word Contest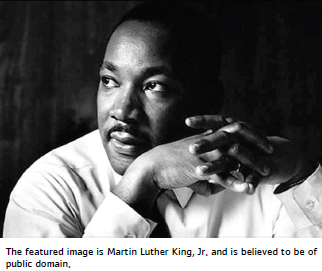 Youth, ages 5-18 are encouraged to enter the MLK Spoken Word Contest and write an original poem or a spoken word piece based on the Dr. Martin Luther King, Jr. quote: "We must learn to live together as brothers or perish together as fools." The contest, is a part of the 21st Annual Dr. Martin Luther King, Jr. Celebration Breakfast on Monday, January 15, 2018.
More Info