FITNESS

At the YMCA of Metropolitan Milwaukee, we offer the latest technology to help you understand and monitor how diet, exercise and lifestyle influence body composition. We also offer wellness challenges to help you stay motivated, committed and rewarded throughout the year.
Explore Fitness Programs
More Info
---
Personal training

Whether you're trying to lose a few pounds, compete in a triathlon, or just get healthier, our nationally certified personal trainers have the knowledge and skills to help you reach your goals. Our personal trainers will tailor a program to your specific needs, wants and goals and provide the coaching and motivation you need to help you succeed.
More Info
---
VIRTUAL Personal training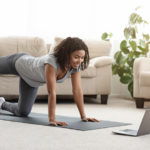 Get fit without leaving the comfort of your own home, with virtual personal training! Meet with our nationally certified personal trainers to discuss your goals, get a personalized training plan and take part in 1-on-1 sessions, all online. Complete our Personal Training Interest form for more information.
More Info
---
EGYM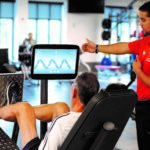 Whatever your wellness goals, reach them with EGYM — a new, personalized and full-body strength-training experience. EGYM combines state-of-the-art technology, connecting you to electronic equipment that adjusts to your body, all while helping you keep a routine and making workouts fun.
More Info