INVEST IN PROMISING YOUTH THIS SUMMER
After a challenging school year, the YMCA is preparing for the best summer ever for local youth.  Join the fun on March 2nd to invest in the bright futures of 200 local youth.
Thank you to National Insurance Services for matching the first $5,000 donated.

Group Exercise Fitnatics, click below to support your favorite instructor!
Group Exercise Lady Instructors
Group Exercise Gentlemen Instructors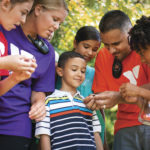 invest in 75 promising youth
at ymca day camp
YMCA Day Camp provides safe, fun-filled activities for approximately $40/day so each child experiences academic, social and personal growth. Our Y is a national leader in employing social and emotional learning curriculum at summer day camp.  This year our Y is working hard to ensure the children in our care have healthy foods at the Y and home.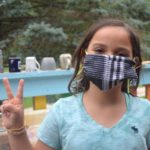 invest in 50 future leaders
at ymca Camp minikani
YMCA Camp Minikani provides safe, fun-filled activities for approximately $150/day that allows each camper to experience social and personal growth – developing more confidence, creativity and independence. We see every interaction with young people as an opportunity for learning and character development.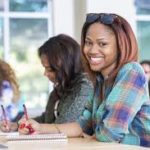 invest in 50 future leaders
with ymca achievers
The YMCA Achievers Program reaches into the heart of the Milwaukee community for both its Adult and Teen Achievers. Invest in college readiness, career development, life skills, mentorship and leadership development for our teen leaders. By recognizing and utilizing the talents of successful professionals of color, the program brings inspiration and positive influences into the lives of teen achievers.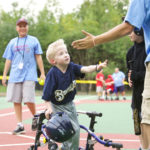 INVEST IN 25 AMAZING ATHLETES AT YMCA MIRACLE LEAGUE
We believe everyone deserves the chance to play our national pastime. The Miracle League brings together people of all abilities to play organized baseball.  Our young athletes with diverse abilities dress in uniforms, make plays in the field and round the bases.  The faces of our players are truly inspirational. The fun each child has – and the confidence they develop – is amazing.