We believe our communities are stronger when everyone feels welcome and we work together for the common good. Created by YMCA of the USA's national partner Welcoming America, Welcoming Week celebrates the growing movement of communities that fully embrace newcomer immigrants and their contributions to the social fabric of our country.
The YMCA of Metropolitan Milwaukee joins Welcoming America in Celebrating New Americans during Welcoming Week September 12-20.  We have partnered with other local organizations to celebrate immigrants' contributions to communities by putting together the following events in the spirit of unity:

The Asian American Pacific Islander (AAPI) Coalition of Wisconsin, in partnership with the YMCA, will host a four part discussion series via Zoom, focused on the Asian American experience, from immigration to activism from Sept.17-Dec. 20.

Goodwill Industries of Southeastern Wisconsin employees will be "Creating Home Together" by celebrating their cultural identity and traditions through an interactive mapping activity set to take place Sept. 14-18 at the James O. Wright Center for Work & Training. Employees will use push pins flags to self-identify where they were born and where their parents were born providing a visual celebration of diversity. Also international foods from various continents will be provided.
Neighborhood House of Milwaukee's International Learning Program will host a beautification project, Sept. 14-24, from 1-3 p.m. Adult refugee students and receiving community partners will work together to put the final touches on new plantings and landscaping, "creating home together" by making the physical space we share more welcoming and safe.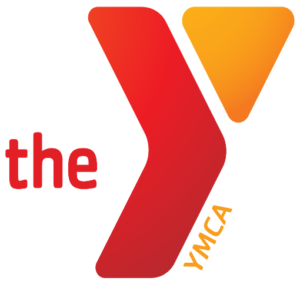 The
YMCA of Metropolitan Milwaukee
invites our members to demonstrate how they are "Forever Welcoming" or "Creating Home" together. Members are encouraged to upload images and responses to the questions posted the week of Sept. 14-18, staff will randomly draw a few responses that will be shared via the YMCA member newsletter and on our social media.  You could win some YMCA swag if your response is chosen! Please complete
this form
to be entered into the raffle for a chance to win!
I'm a Welcomer – Use this template to as an inspiration to share how you and your family are celebrating Welcoming Week.
Welcoming Bingo – Show us how you are expanding your perspective by making your community a more welcoming place by completing each activity and sharing them with us.
Welcoming Week Map Activity – Please use this map to mark your country of origin and share it on social media using #ForeverWelcomingMKE hashtag.
Recommended Lists for Films, Movies, Shows, Podcasts, Books for Welcoming Week and beyond:
Films/Movies
TV Shows
Gentefied (Netflix)
Localish: More In Common (ABC)
HBO's Asian Pacific American Visionaries winners will premiere their work on Sept. 25 at 5 p.m. PT/8 p.m. ET as part of the virtual Los Angeles Asian Pacific Film Festival. The three short films will be available to stream on HBO's website.
Music
Podcasts
Adulting with Joyce Pring
Ang Walang Kwentang Podcast (The Nonsens Podcast)
Asians Unfiltered with Bijal Mehta
Kam Korea Podcast: #5 – White parents and Asian Stereotypes
Unapologetically Asian with Tiana Nguyen & Thuy Nguyen
All Brown Everything by Grant Magazine
Literature
Asian Girl in a Southern World by Dalena Benavente
I Love You So Mochi by Sarah Kuhn
The Woman  Warrior by Maxine Hong Kingston
The Leavers by Lisa Ko
America is not the Heart by Elaine Castillo
I am Filipino by Nicole Ponseca
The New Filipino Kitchen – collection
Breaking the Bamboo Ceiling by Jane Hyun
The Color of Success: Asian Americans and the Origins of the Model Minority (Politics and Society in Modern America) by Ellen D. Wu
Stuck: Why Asian Americans Don't Reach the Top of the Corporate Ladder by Margaret M. Chin
Books on the Model Minority Myth on Amazon                                    
Artists
 Recipes
Local Restaurants

Milwaukee
Sweet Basil MKE
Thum
Mekong Cafe
Sticky Rice
Momo Mee
Green Bay and Fox Valley
Big Pot & Grill
Bowl 91
Little Siam
My Lee's Eggroll House
Yummie Eggrolls
Mai's Deli
Plia's Kitchen
GingeRootz Asian Grille
Taste of Thai
AAPI Networking Organizations
Taped Zoom Series
September
October
Resources About Asian Identity
Learn More About Local Immigrant Resources and Programs
The Y has a long history of serving immigrants and helping receiving communities to be prepared and welcoming for all.