YMCA of Metropolitan Milwaukee to reopen to all Milwaukee YMCA Members June 1st, 2020
Thank you for your loyalty and support throughout the COVID-19 pandemic. We are excited to announce that we will begin our Refresh Phase 1 opening of our membership branches beginning with our Rite-Hite Family YMCA branch on Monday June 1st, 2020.
Our Downtown YMCA will be opening as soon as possible, that date is currently TBD and is dependent on the City of Milwaukee Ordinance regarding fitness facilities.  Stay tuned to our website and your email for when we can open this facility!
Our Northside YMCA will be temporarily utilized to service multiple needs for the community including: Child Care, Emergency Response Camps, and Day Camps.  With the great need for these services in this area the YMCA will not be open for general fitness use in order to adhere to the guidelines of those other services.  Our Northside members may utilize the Rite-Hite Family YMCA or Downtown YMCA during this period of time or can extend their membership hold.  We look forward to serving that community with its child care needs as more workers are back in the workforce, and look forward to connecting with our members when we can reopen our fitness portion of the facility.
If you are currently on hold, or have your membership out of the Northside branch, we will be reaching out to you early next week about the status of your membership and options for Phase 1 to allow changes prior to your June draft date. Rest assured we will work with you through this transition!
Our primary concern continues to be the health and safety of all our members and staff.  With this in mind we will be following all CDC recommendations and will implement some temporary closures and procedures to be in compliance with these recommendations.
Membership Updates
COVID-19 is an evolving situation and we're working as quickly as possible to meet the needs of our members, employees, and community. We deeply appreciate our Y members' understanding and patience as we navigate these difficult circumstances. To make updates to your membership status or to view answers to your frequently asked questions about your Y membership during the coronavirus pandemic, please click on the button below.
More Info
additional Resources and Support
We know the YMCA is a daily part of many of our lives, so we are rapidly shifting our services so we can remain here for you while keeping our community safe.
We hope to re-open branches as soon as we can, but until then, join us online and watch for updates on our social channels. We are even calling just to check in. Social distancing is difficult— but you aren't alone.
We're in this apart, but standing strong together.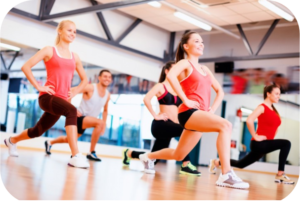 Healthy Living – tools to stay healthy
Enjoy free video health classes (including live streams with your favorite Y instructors), ongoing nutrition education, and more.
Log in now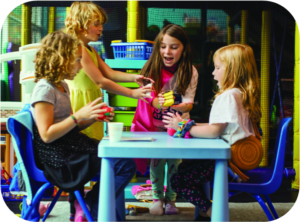 Youth Development – for the kids
Find online activities to engage your child at home, browse our map of free resources, or even get care for your child if you're a health care professionals or first responder.
Learn More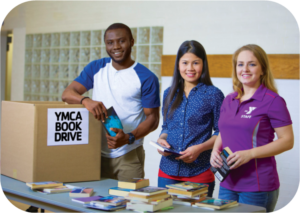 Social responsibility – yes, you can help
Quarantine is not a barrier to being there for each other! We are leading a community movement to respond to this crisis.
How You Can Help